Handyperson - £13.07 per hour + holiday pay - Bow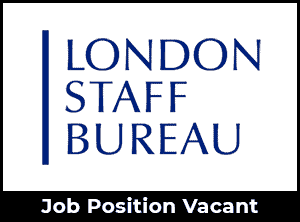 We are looking for an experienced Handyperson to provide a "right first time" responsive handyperson service for vulnerable residents, working in their homes and communal areas. You will promote a first class, customer focussed service to residents.
MUST HAVE A FULL CLEAN DRIVING LICENCE AND A PORTABLE ENHANCED DBS.
The Handyperson duties will include:
Carry out a variety of handyperson tasks such as (but not limited to): lock changes, installing window locks, erecting shelves, replacing strip lights, fitting smoke alarms (battery), easing and adjusting doors, replacing sink plugs, painting and decorating, advice on unblocking sinks, putting small pack furniture together, moving small items of furniture etc.
To note any issues or concerns in respect of residents' welfare and report any repairs required to the appropriate person.
To keep accurate, up to date records, of all works undertaken and the times involved to allow for accurate billing.
Liaise with other staff and attend meetings and events if required either during or outside working hours.
Co-operate with the company or any other person as directed in order to ensure statutory requirements concerning Health and Safety are met and to assist with regular Health and Safety inspections in the workplace.
Comply with Health and Safety requirements ensuring all that people working on premises, clients, tenants etc. are not left in danger by your acts or omissions.
Work at height using ladders and work in confined spaces and in a variety of work conditions that may prevail at that time.
Undertake any additional training associated with the requirements of the role as appropriate, as well as training in diversity and inclusion.
The successful Handyperson will have:
Local Authority experience
Experience delivering a handyperson service
Experience of working in occupied properties and dealing with the public
Maintenance Qualification
Substantial experience of working in the repairs and maintenance field
Ability to demonstrate extensive knowledge and hands on experience in a particular primary trade e.g. decorating, carpentry, plumbing, and/or Building
A Full Clean Driving licence
Good communication skills
Only applicants with the relevant experience will be considered