Homeless Assessment Officer - £25 per hour + holiday pay - Lambeth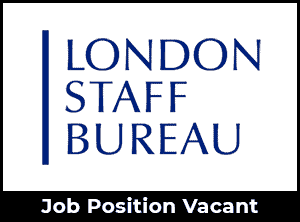 We are looking for an experienced Homeless Assessment Officer who has good knowledge of homelessness legislation, case law and best practice within Local Authority.
MUST HAVE A PORTABLE DBS
The Homeless Assessment Officer duties will include:
Assess clients under Part 7 of the housing act 1996 and recommend outcome for approval by the Assessment manager.
Contribute to an efficient and effective service, following documented processes and procedures to ensure consistency of practice across the service.
Manage a personal caseload and maintain accurate and detailed casework records. In addition manage priorities and meet individual and service performance targets.
Promote effective working relationships with internal departments and external agencies, following referral procedures, protocols and processes with internal departments and external agencies.
Conduct outreach visits at the client's home, hostel, hospital or other locations in-line with documented procedures.
Utilise IT systems to update and record information required according to guidance and established procedures. Ensure customer and management information is accurate and up to date at all times.
Participate in appraisals, one to ones, objective settings, personal development plans and working group meetings and take a full and active role in service development, including service reviews.
Adhere to Council financial regulations, especially homelessness and fraud prevention.
Respond to member's enquiries and draft responses to complaints/enquiries on individual cases or other areas of the post holder's work, in-line with documented procedures.
Be self-servicing with respect to general office administration, filing, clerical work and other related duties and to answer telephone and email enquiries and other general correspondence.
Provide temporary cover, appropriate to the post for the Supply & Demand business. If away for a period of time, provide written handover notes, including identification of the location of relevant file/records on the areas of work covered by the post holder.
Contribute to the delivery of a cost effective service maximising the efficient use of all resources utilised within the business.
Undertake ongoing professional development and actively participate in training sessions. Keep up to date with legislation, case law, best practice and council policies and procedures and initiatives.
The successful Homeless Assessment Officer will have:
Local Authority experience
Knowledge of Homelessness Legislation, Case Law and Best Practice
Knowledge of Housing Act 1996
Portable DBS
Good communication skills both verbal and written
Good IT skills including Microsoft Word, Excel, Outlook