INFORMATION FOR APPLICANTS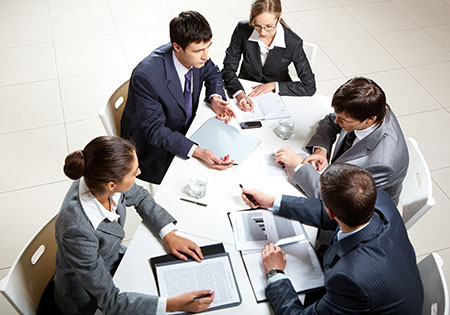 How to Register with London Staff Bureau
Whether you are looking for temporary or permanent work – we are here to help.
If you are applying for one of the positions posted on this site, please could you state which position you are interested in when emailing your CV. If this is more of a general enquiry, then please tell us what type of work you are looking for and the relevant consultant will contact you.
We interview by appointment and you would need to bring the following documentation with you:
Passport or Original Birth Certificate (long version) + photo ID or IND Application Registration Card
Proof of National Insurance number
Two written work references or names and telephone numbers of referees
One passport size photograph
Opening hours and contact details:
8:00am - 5:30pm Monday to Friday
London Staff Bureau
Winchester House
259-269 Old Marylebone Road Road
London NW1 5RA
telephone: 020 7328 3304
email: info@londonstaffbureau.co.uk
We look forward to hearing from you
Interview Tips
Preparation
Find out as much information as possible about the company and the job beforehand. Look at their website as well as talking to our Agency. You should also ensure you have a copy of the CV that the Agency has sent to the Client, and be prepared to answer some of the popular questions that are asked at interview.
If you are asked if you have any questions about the job, please DO NOT ask about sick pay, tea/coffee breaks, etc. This is not what the prospective employer wants to hear. Also, don't be tempted to ask what the job entails. If you do not know what the job is, why have you applied for it? Anyway, I am sure that you will already have this information from your Agency. Good questions to ask include why the position become available, opportunities for progression, and when can you expect to hear whether you have been successful.
Appearance
First impressions do count. Check the dress code with your Agency. If you are taking papers to the interview, carry them in a suitable case or folder. Carrier bags never create a good impression.
Arrive on time
Make sure you know exactly where you are going, how you are going to get there, and how long the journey will take. Never walk into the company more than 15 minutes before the interview. Employers appreciate people being slightly early or on time, but turning up over half an hour early puts pressure on the prospective employer.
The interview
Remember to greet your interviewer with a smile and a firm handshake. Make eye contact with your interviewer. There is nothing worse than talking to someone who is not even looking at you! Do not speak negatively about previous employers. Be positive and enthusiastic and try not to give 'yes' and 'no' answers.
After the interview
Call your Agency and give them an honest account of how you felt at the interview. If you loved the job, but were a bit unhappy about the package – your Agency will be more than happy to negotiate on your behalf – but they can only do this if you tell them.

FINALLY - Good luck.
---
Submit Your CV
Please submit your CV using the form below: