Payroll and Pensions Administrator - £12.23 per hour + holiday pay - Brent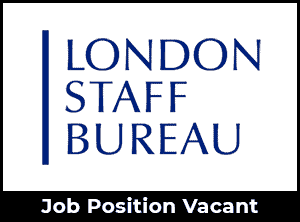 We are looking for a Payroll and Pensions Administrator to join a small but busy team.
You will provide support in an effective and efficient Payroll & Pensions service, covering all aspects of the payroll & pensions operation to ensure staff are paid on time in accordance with their contract of employment and there is full compliance with statutory requirements and financial regulations.
MUST HAVE ORACLE PAYROLL and PUBLIC SECTOR EXPERIENCE.
The Payroll and Pensions Administrator duties will include (but may not be limited to):
To assist in the day to day running of an effective and efficient Payroll service which includes salary, pension and expenses administration and operation – with due regard to employment legislation and Council policies and procedures.
Provide support to the Payroll Specialist on monthly reconciliation of all statutory and voluntary deductions.
Assist in the preparation of Annual Returns to the Inland Revenue and DSS, ensuring all deductions are correctly calculated and paid over to the appropriate organisation
Assist in the provision of an effective pension administration service for the schools, Councils, ensuring that all operations are carried out with Council's financial regulations, pension scheme rules and audit requirements.
To advise Managers and staff on a range of simple payroll and pensions issues.
Assist with the development, implementation and review of all Payroll & Pension handbooks, manuals, policies and procedures.
Provide support in ensuring that all data on manual and computerised payroll, pensions and HR records is accurate and up to date, and that confidentiality is fully respected
Participate in training and team development activities, to update knowledge and skills.
Carry out duties with due regard to the Council's Customer Care, Equal Opportunities, Information Governance, Data Protection and Health and Safety policies and procedures.
Safeguarding is everyone's responsibility and all employees are required to act in such a way that at all times safeguards the health and wellbeing of children and vulnerable adults.
Undertake any other duties commensurate with the general level of responsibility of this post.
The successful Payroll and Pensions Administrator will have:
Public Sector experience
Payroll and/or pensions experience
Good understanding of data protection and security legislation
Good communication skills both verbal and written
Good IT skills including Microsoft Word, Excel, Outlook, Oracle
Only applicants with the relevant experience will be considered.