Receptionist - £10.20 per hour + holiday pay - Camden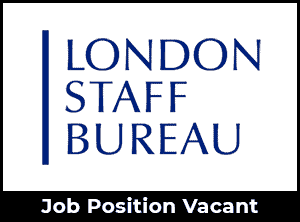 We are looking for an experienced Receptionist to work in a children's centre in Camden. The main purpose of the role is to assist the office manager with a high quality service to undertake reception duties for the children's centre and to undertake administrative functions for the children's centre services team.
MUST HAVE LOCAL AUTHORITY EXPERIENCE AND A PORTABLE DBS FOR THIS ROLE
The Receptionist duties will include (but may not be limited to):
To receive visitors to the children's centre reception and direct them to relevant activities and resources within the building (maintaining signing in sheets and visitors passes)
To signpost and promote locality services, resources and, children's centre's to centre visitors
To receive telephone calls, including the recording and passing on of messages to the appropriate centre team member
To receive, date stamp and log all post and deliveries as these arrive and ensure its correct and timely distribution
To accurately input details of families onto two in-house databases, ensuring information is up to date, entering participation data, and creating referrals
To record room bookings and appointments as agreed with the office manager
To record and monitor the distribution of resources to families
To provide clerical support to the office manager and team as directed, including word processing, excel, database inputting, photocopying, and printing and, the production and distribution of agendas and minutes
To provide support and cover from multiple settings within Children's Centre Services
The successful Receptionist will have:
Local Authority experience
A portable DBS
Reception experience
Good communication skills both verbal and written
Good IT skills including Microsoft Word, Excel, Outlook
Only applicants with the relevant experience will be considered.